A massive plot printer whirs, the smell of fresh coffee wafts around the room and there is a copy of the "Great Gatsby"—multiple pages marked with post-it notes—lying near the Macintosh computer in the corner of the room. The glow from the screen serves as kind of night light in this basement studio.
There is creating to be done.
Jeanne Stevenson and her husband Chris are working late to create, package and ship their latest creation to an English teacher in California. Jeanne and Chris are the owners, designers and creative minds behind a West Virginia company providing educational resources to schools and teachers all over the world: Echo-Lit.
And, it operates out of their home office located in Fort Hill, a little community in Charleston, West Virginia.
Echo-Lit was born in 2008. Jeanne and Chris saw a need for a company to serve the educational community with creatively designed resources to help create an engaging environment in the classrooms where literature was being discussed.
A family of voracious readers, they quickly found there was a demand for their products.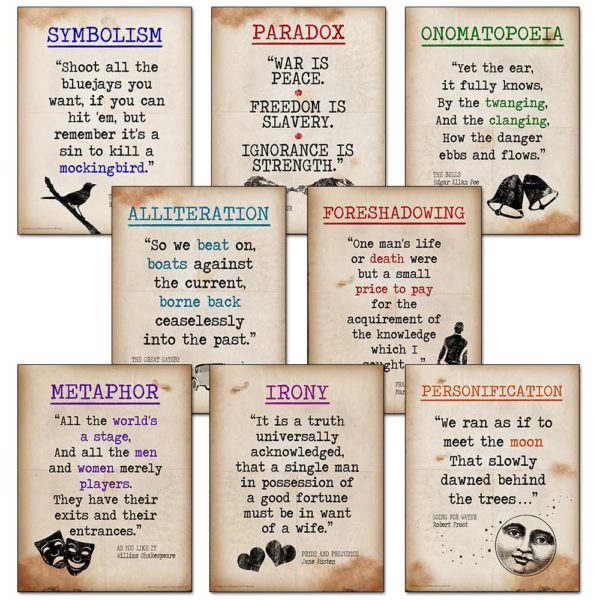 The business has grown every year since its inception, and 2016 sales are about 25 percent above sales in 2015. "We've shipped about 38,000 prints this year," said Stevenson. "It's safe to say we have shipped prints to every state in the United States. As far as other countries go, we have shipped to Canada, Australia, England, Chile, Spain, France, Germany and just recently to South Africa."
When the company started, it focused on literary quotes, presented in an artistic and engaging manner with the simple idea to echo literary arts with their designs. That's how the name came about. The company uses Amazon, Etsy, Facebook, Amazon promotion, Instagram and their company website as marketing channels. Echo-Lit has many repeat customers, and delving into social media allows Jeanne and Chris access to new ideas and custom order requests from teachers looking for specific content.
"You never know what is going to sell well," Stevenson said. "One series I designed, Chris really didn't care for – it's been our top seller for the past two years," she joked. "Now, I just try to design things he doesn't like!"
The company shies away from print-based catalogs to try to remain as environmentally friendly as possible. An interesting fact, when the company started, they had zero sales in West Virginia. Jeanne visited all the schools in Kanawha County and introduced Echo-Lit's products, but the orders just didn't come.
"Fortunately, that's changed. Our business is spread pretty evenly through the states we serve. It just proved that growing a business organically takes time, effort and patience," she said.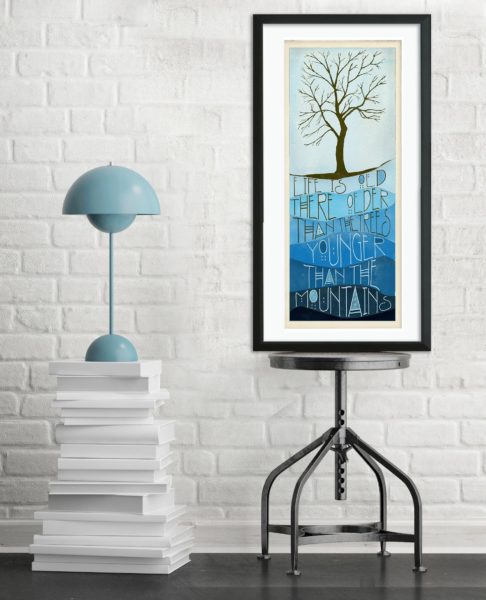 Stevenson says Chris is the rational thinker and she is day dreamer, and they come up with most of the ideas on their own. "I will read a quote I love and instantly start creating how I want it to appear on paper. Chris likes to research and tackle tougher projects. Right now he is developing a massive world literature poster," she explained. "It's research, trial and error and just like other creative projects—sometimes, you just start over until you get it right."
After managing every aspect of the design, research, photography and idea development, the team switches to operations and fulfillment mode. "Chris and our two employees work so hard to get the shipments out efficiently. In a small business, you have to do it all."
To the right: An expansion of their product line: custom-framed art.
When asked about why they stay in West Virginia when they could operate from anywhere, the answer was simple. "Chris and I have strong ties to West Virginia. Our roots are here. Our employees we couldn't function without, the local printer we love, small businesses we design for, the coffee shop I like to visit and day dream, the suppliers who deliver to our door and the creative community are all within minutes of our house," said Stevenson. "We have an arsenal of amazing people we work with—we wouldn't trade that for anything."
http://www.echo-lit.com/