The West Side Neighborhood Association in partnership with West Side 360, a community project of the Charleston Police Department, will hold the fourth annual West Side Cleanup Day on April 22nd at 9:00 a.m. at the intersection of Washington Street West and Beatrice Street, on Charleston's West Side. West Side 360 will announce big plans for creating community pride promptly at 9a.m. with the cleanup immediately to follow.
West Side 360 will be unveiling plans for a new addition to our community that will highlight the best of the West Side by giving everyone a place to celebrate our history and show renewed West Side pride.
"West Side 360 has plans to make this project a reality on the West Side," said Tricia Kingery, West Side 360 coordinator. "Our goal is to transform a vacant lot into a focus of community pride. We know that our kids are the future and we will give them another great opportunity to flourish right here in their neighborhood."
This cleanup project is part of the West Virginia Department of Environmental Protection's statewide Make It Shine Program. Volunteers are asked to come lend their hands in celebration of Earth Day to remove litter from our streets and get a sneak peek from West Side 360 for plans that will add to the fabric of the community. Cleanup is usually finished around noon.
Volunteers for the litter cleanup are asked to work in small groups to pick up litter from an assigned route around the West Side, usually about a few blocks in length. All materials are provided including work gloves and trash bags. Work clothes and sturdy, closed-toe shoes are recommended. A limited number of free t-shirts are also available to volunteers. Assistance for the cleanup is provided by the City of Charleston Refuse Department for trash collection along with the Charleston Police Department providing extra community patrols during the event. For more information about the cleanup you can contact John Butterworth at (304) 348-8105 or john.butterworth@cityofcharleston.org.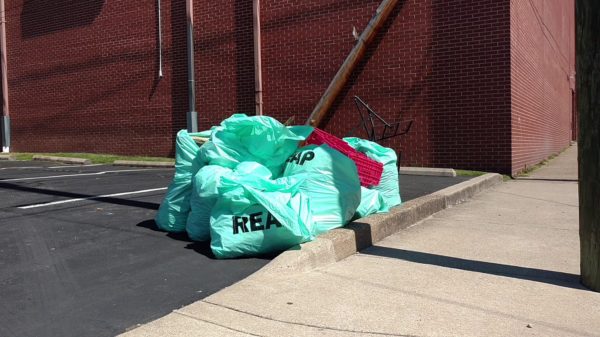 "The Cleanup has been very successful in the past with more than 85 volunteers who collected about 125 bags of trash just last year. We hope to far exceed that this year with help from other community groups brining many hands along to help" said John Butterworth, a WSNA Board Member and Neighborhood Planner for the City of Charleston. "The pride we all have in the neighborhood really shines when we get so many trash bags of litter off the streets. With help from the whole community a few hours of service makes such a big difference."
West Side 360 is a community engagement initiative of the Charleston Police Department to prevent and remove drugs from the West Side while partnering with the community to renew and grow West Side pride. Check out www.westside360.com or find out more on our Facebook page at West Side 360.