For the past 10 months, I have woken up each day to the beautiful view of the state capitol directly across the Kanawha River. To be more specific, I was waking up in the freshman dorms at the University of Charleston (UC). While the view of the capitol is one of the campus' greatest attributes, it is not nearly as exciting as the building I passed every morning on the way to the riverbank—the new Russell and Martha Wehrle Innovation Center. The innovation center has provided a countless number of opportunities for UC students and staff. In fact, I have personally had several unique opportunities during my short time at UC, all of which revolve around that building.
As a senior in high school, I took a leap of faith and competed in a scholarship competition to become a member of the inaugural class of Innovation Scholars. The interview process with UC's president, Dr. Welch, and his staff was one of the most intimidating moments of my life, but I found their sincerity was only surpassed by their enthusiasm. One week later I got a call from Dr. Welch himself congratulating me on my new place as an Innovation Scholar. On top of this exciting news, UC also had a program that I was extremely interested in: a double major in integrated communications and business administration. To say I was excited would be a major understatement.
Through being an Innovation Scholar, I have had the chance to attend business conferences and work with some truly inspiring mentors. I study the optimum practices of organizational strategy, the process of design thinking and how to live and breathe entrepreneurship, which has inspired me to take part in our new entrepreneurship minor program. My mentors have been invaluable in this process, providing not only their expertise in business and entrepreneurship but also pushing me to do better for myself and my community.
This past year, UC had a goal to have its students participate in the West Virginia Collegiate Business Plan Competition. I was one of many that submitted my business plan to the initial round. I had competed in multiple competitions in high school with the Future Business Leaders of America (FBLA), but this competition lifted the veil on how intense the process of creating a business really is. I was one of 15 teams from UC to participate in the semifinal round. With the constant help of our mentors, ours was one of six UC teams to participate in the final round. Although I did not win this competition, the impact was profound and the lessons learned have only strengthened my resolve.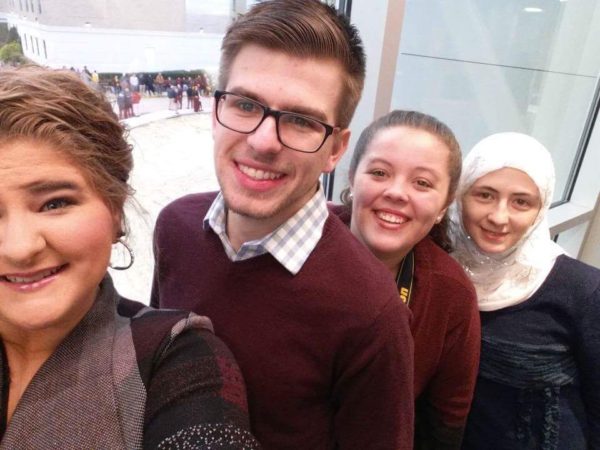 Another opportunity that stemmed from the construction of the innovation center is the Innovation Showcase. This is a competition in which students must have a business plan, product or research and present it to a panel of judges as well as any students who want to watch. UC students thrived on the competitive atmosphere, and we were left with standing room only in each presentation with hundreds of students participating. I am happy to say that I left that day with a second place certificate for the student product category and $750 in prize money.
Among the vast number of opportunities I've been offered at UC, there is one I hold close to my heart. In high school, I was very involved in FBLA and served as the state vice president for the organization. High on my priority list when searching for a college was that they had the organization Phi Beta Lambda (PBL), the college level of FBLA. UC had given me so many opportunities already that I knew they would support another venture, and as my freshman year progressed, I reactivated the UC PBL Chapter. The full support of the UC staff and the resources of the innovation center helped me to reach this goal. I am proud to say that UC now has two state PBL officers. I am currently serving as vice president and Karissa Hudnall as parliamentarian. Also, our entire first-year PBL chapter made it to the final business competition in Anaheim, CA, this summer to represent West Virginia on a national scale and prove that we can make a difference.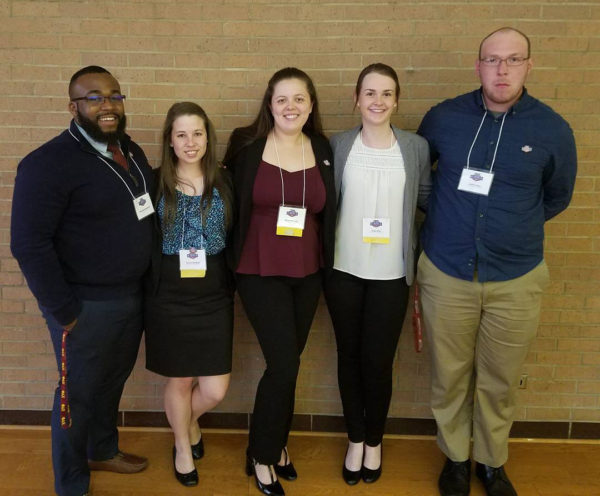 At 18 years old, I am a member of the generation of millennials everyone is talking about, especially everyone in West Virginia. Youth in our state are constantly hearing variations of the phrase "keep business in West Virginia," and they are consistently ignoring it and leaving to find bigger and better adventures. I would be lying if I claimed that the thought of going to college out of state didn't cross my mind. UC changed that the moment I set foot on campus and has had my heart ever since. It is through the resources provided to me this year and our focus on innovation that I have developed the determination to create new business for West Virginia and, most importantly, to keep it here.
About the Author
Allyssa Covert is a graduate of Buffalo High School. Covert is a sophomore at the University of Charleston (UC) double majoring in integrated communications and business administration with a minor in entrepreneurship. She is a member of the innovation team at UC and serves as the state Phi Beta Lambda vice president. Covert has competed in multiple competitions that showcase what the youth of West Virginia have to offer.