There's a land of rolling mountains, where the sky is blue above. And though I may roam, I hurry home to those friendly hills I love.
I left West Virginia in August 2014.
My husband, Caleb, is an optometry student at the University of Alabama Birmingham, and after one year and eight months of marriage, I was finally joining him in the Cotton State.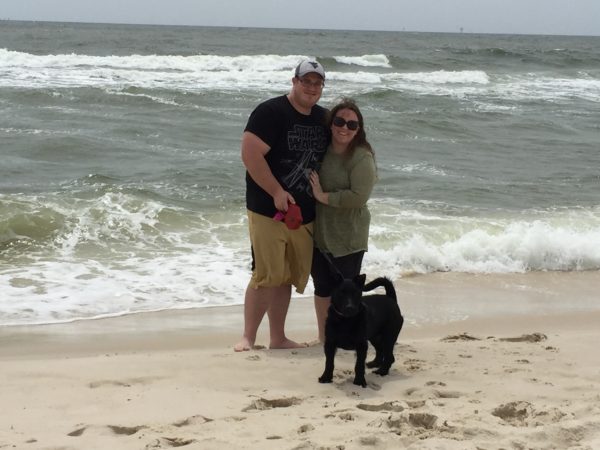 Caleb and I lived apart while I finished my master's degree in journalism at West Virginia University (WVU) after we were married, and I knew I had to pay back his patience by agreeing to leave the only home I'd ever known. After growing up in the Kanawha Valley and living in Morgantown for five years, I was saying goodbye to my beloved state for the first time.
But I wasn't just moving three states away. I was moving to Birmingham, AL, which ranks in the top 25 largest Southern cities in the United States by population.
The Greater Birmingham Area is home to more than 1.14 million people. With West Virginia's entire population sitting at 1.8 million, the number of people was overwhelming to me.
While I was devastated to be leaving my family and friends, I did have that fleeting thought that maybe I would experience what thousands of other native West Virginians seem to experience every year: that leaving the Mountain State somehow solved all of their employment and financial problems.
As an intern and eventual employee of West Virginia Executive (WVE) magazine, I have heard, read and written about West Virginia's struggles for years. Sometimes it seems downright hopeless. But the most important lesson I've learned during my time away from home is that no community, no state and no region is safe from hardship. Hard times come for everyone.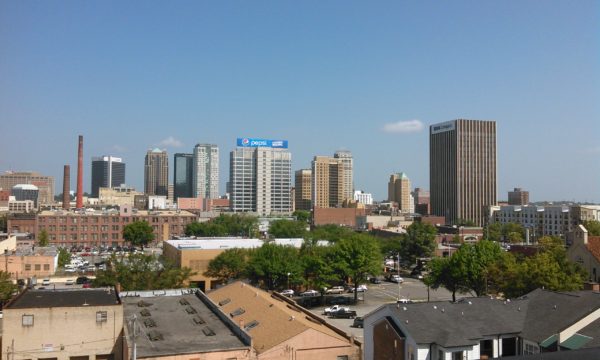 In a 2016 study by financial website Wallethub, Alabama's economy ranked 44th in the nation based on economic activity, innovation potential and economic health. The state ranked low in almost all categories of economic activity, including GDP growth, business startup activity, annual median household income and unemployment rate. These stats may draw to mind Sweet Home Alabama's many small, rural communities, but the effects can be seen in its major cities like Birmingham, Montgomery and Mobile, too. A quick walk through downtown Birmingham will reveal a multitude of abandoned business buildings and a sizable homeless population.
Hardship is not unique to West Virginia, but I'll tell you what is: spirit.
The thing I've loved the most about my role at WVE is the stories of enduring spirit. Yes, West Virginia seems to be perpetually struggling, but our people never stop fighting. There is a love for the state and a pride of place here that I have not seen anywhere else. Having experienced living outside of West Virginia, its willpower, fortitude and commitment are much more evident to me now, and I could not be more proud to be a Mountaineer.
Over the past three years, it seems like Caleb and I have had a lifetime's worth of experiences. We've experienced real fear and loneliness, learned to depend on each other instead of our parents, made great friends and became members of a wonderful church, but the thought of putting down roots here has never crossed my mind.
Not a single day has passed that I haven't found myself telling somebody something about West Virginia—about its beauty, the kindness of its people or just a fun fact I learned in Mr. Fagan's eighth grade West Virginia history class. Our endless supply of gold and blue t-shirts have made our allegiances known. I'm sure our friends are either counting down the days until we leave or seriously considering taking a road trip to the Mountain State.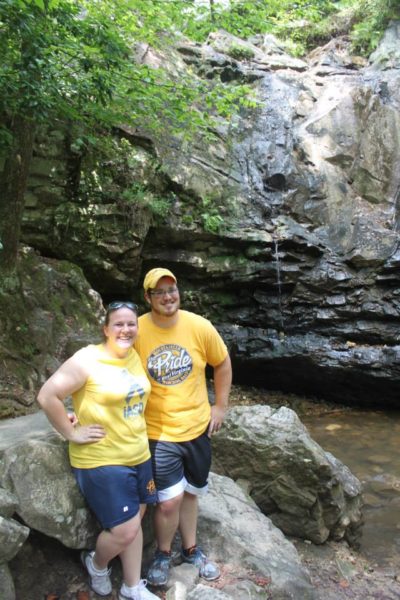 Living in SEC country during football season is particularly difficult for a Mountaineer fan. If there is one thing we have in common with Alabama, it's that the state has no professional teams of its own, so college football is more or less a religion. I swear I heard "Roll Tide" 500 times in the first week of this past season alone. My first weekend in Birmingham in 2014, WVU played the University of Alabama in the Chick-fil-A Kickoff game, and I was pretty sure my car with its West Virginia tags and WVU alumni sticker was going to get egged at some point.
Caleb is on course to graduate from optometry school this May, but we aren't sure when or if we'll return home. His career will determine where we land next, although I have been fortunate to be able to work for WVE remotely—a blessing that helps me feel connected to home every day. We will go where God directs us, whether that is to a great work opportunity for Caleb or to a new community in a new state where we can best be of service. But our hearts yearn for the Mountain State.
Both of our families are there. It's where we met, where we want to settle down and where we want to start our own family.
For us, it wasn't a struggle to stay in West Virginia. It was a struggle to leave. It's a struggle being away. I hope and pray it isn't a struggle to return.